"Tap Away Weight"™ Clinic
The Ultimate Weight-Release Solution
January 23-25th, 2015 San Francisco Bay Area
NOW AVAILABLE ALSO ONLINE, VIA LIVE, STREAMING VIDEO!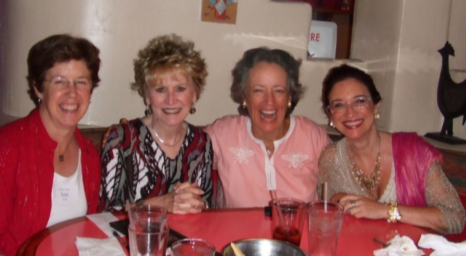 Lindsay (2nd from left) along with Ann, Mary and Felicia, TAW Assistants, Phoenix, 2012
Join us for this unique experience and...
Reclaim your health and vitality!
Feel great & look wonderful in your clothes!
Feel comfortable in your own skin!
Have incredible energy!
Lower your blood pressure!
Stabilize your blood sugar!

Reclaim your life and joie de vivre (joy)
Feel proud and accomplished!
Live longer & enjoy your grand kids
Experience happiness and peace of mind!
Learn to truly love and respect yourself!
Significantly mprove your quality of life!
In this unique program we'll show you how to:
Conquer cravings - easily
Increase your energy and vitality - easily
Tap Away the emotional causes of your weight issues (you have them, trust me.)
Eliminate emotional eating - easily
Use Tapping and the Law of Attraction to reach your goals - easily
Break the "yo-yo" habit - Get to your target weight and stay there - easily
Use numerous Pro EFT, NLP and other techniques to keep the weight off - easily
Do all of the above without counting calories, being hungry or going on a 'diet'!
And in case you missed it, we make it EASY so you stay with it!
Read what previous students have to say about their experiences
I can't recommend the Tap Away Weight Workshop highly enough. I learned so much, and negated many of my weight issues! It far exceeded my expectations.
Raleigh Sangram, Denver
Hi Lindsay, It's been officially 91 days since the end of weight clinic and I've reached my weight goals; 140 pounds and a size 10. I can't tell you how happy I am! Thank you for teaching me how to love myself. I'd recommend this course to everyone with or without weight issues.
Jerri Tuti, Tempe, AZ
I feel like I left 100 pounds of emotional baggage in that room!
Birgit Kerr, Phoenix, AZ
This class taught me so much about how to handle my emotional eating issues. My head is spinning, but in a delicious way. I love your approach to weight; very different, very mindful and logical, and surprisingly simple. Why hasn't someone done these things before?
Alexandra in Atlanta
Click here to register for this unique
"Tap Away Weight"™ Clinic
The Ultimate Weight-Release Solution


Register for the in-class experience with the above Register button$247


Register for the Live Streaming option with the below link: $245
REGISTER FOR THE VIRUTAL EVENT
You must attend all of the event live, via Streaming to participate with us in class or to be entitled to have a tapping partner or group. If you must miss part of one of the days, you can still 'attend' but you will not be able to interact with the class, since we will have covered material you won't be familiar with. So plan on being with us for the entire workshop.

Both options include over $500 in bonus material and a lifetime of improved health!

If you are not directed to a confirmation page
immediately upon registering, please let us know
That page contains important logistical information
and your class and the bonuses!
Cancellation policy: No refunds will be given within 1 week of the class.
However, you may apply your paid tuition toward a future course, without a transfer charge.
Our Tap Away Weight™ Clinic is unlike any weight-related program you have ever seen... because
it has nothing to do with dieting!

This program not only helps you reach your weight goals;
it helps transform your life and the relationship with yourself.

AND, we have a LOT of fun in class!


Students watching Lindsay dancing on a table. Not available in all classes. ;-)
Diets Don't Work, and you know that!
But Tapping Away Weight Does!
Here's what this unique program is ... and isn't about:
Tapping away weight is about using Pro EFT™ in powerful, creative ways to help you reach your weight goals. It's not about "watching" what you eat. How's that one been working for you?


The Tap Away Weight™ clinic is about finding and neutralizing the emotional causes of your weight issues. It's not about counting calories or feeling deprived.


We're about helping you instill healthy habits that support your weight release and good health. It's not about sabotaging your body's balance by starving or dieting.


Our weight release clinic is based on years of research and experience. We're about helping you make weight release not only easy, but actually fun. It's not about dreading another failure or beating yourself up. Boo. We're all about YAYs!

Back to the Registration Options
Why should you do the this program for weight release?
Because being overweight is the #1 predicator of cancer, heart disease, diabetes and numerous other life-threatening ailments.
Because this program is unique, fun, enlightening and IT WORKS!
Because it's safe, extremely effective and easy to do
Most importantly, because you deserve to live a long, healthy life! You really do.
"I'm Lindsay Kenny, a Life Coach and weight-release expert. I'm 100% committed to helping you reach your weight goals. I know this is the best opportunity to regain your self-respect and health. If you don't love yourself enough to become healthy and reclaim your life, then think of your loved ones, children or grandchildren. Don't they deserve to keep you around awhile? So don't put this off any longer. Do it now!"
It's this simple:
If you follow our easy-to-do guidelines, You WILL Succeed!

When? January 23-25th, 2015, 9am - 5:30pm.
In additional we will be offering optional post-class support webclasses and coaching
Where?
The beautiful Acqua Hotel, on the San Francisco Bay, in peaceful Mill Valley, CA, only 8 minutes north of the Golden Gate Bridge. This elegant hotel is located in the heart of Marin County, next to the San Francisco Bay and at the foot of beautiful Mt. Tamalpais. See special negotiated rates available soon.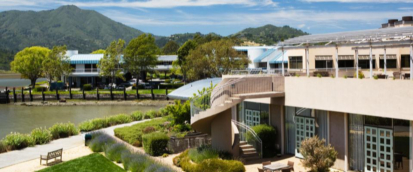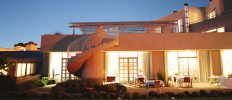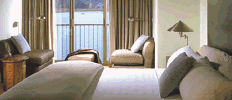 555 REDWOOD HIGHWAY –MILL VALLEY, CA 94941
Phone: 415-380-0400
It is important that participants stay at the hotel and we have negotiated some nice room rates for you. We'll have some evening events, tapping with each other and socializing. And you'll want to stay there, it's a lovely hotel, for a low price (for the Bay Area.)
How Much? Tuition only $247! ...($245 for Virtual students) and includes over $500 in free bonus material!
Value? Priceless! Really, what is your health and self-respect worth? Isn't it priceless?
Back to the Registration Options

________________________________
To get the most out of this course you'll need to know some EFT basics. So, we're including a treasure-trove of FREE material for you. Even before the course you'll receive Pro EFT™ videos, webclasses and audios.
What else do you get? Besides much-improved health, you'll get a new attitude about weight, a slimmer body, regained self-esteem and self-respect. And, you will also receive:
FREE

- Our 6-part Level 1 Webclasses recordings

*

FREE

- Our 2-part weight-loss audios

FREE

- Multiple follow-up teleclasses for after class!

FREE

- Lindsay's Bundling Baggage teleclass audio

FREE

- A wealth of written support material

FREE

- Our exclusive Tap Away Weight™ workbook

FREE

- Many "tap-along" audios, articles and recorded sessions
FREE- Several Online, group sessions to help you succeed....
Optional, discounted personal or group coaching - Follow up support and more
That's three days of classroom experience and over $500 in value added bonuses, for under $250 OMG!

* You need some basic Pro EFT knowledge to succeed in this course and our Level 1 workshop will give you that foundation. But you can take it from the comfort of your home or office. And it comes with our Pro EFT Level 1 Workbook FREE!
Seating is limited, so you MUST pre-register to attend.
If you are in active Military Service you are entitled to a 50% Scholarship for this clinic (via the "Taffy Williams Military Scholarship") Use this link to register for the Tap Away Weight Clinic and pay only $140 (Please provide your Military ID# and your unit number on the registration page)
_______________________________
Who are we?


This course was created by and facilitated by Lindsay Kenny. Lindsay is an EFT Master (one of only 28 in the world,) a Life Coach and an expert in weight management. Lindsay has over 35 years invested in helping people reach their weight and personal goals. She's a certified Trainer of Trainers and is the Founder of the National Alliance for Emotional Health and the Pro EFT Institute™.
Tess Pierson is the Chief Operating Officer of Tapping Workshops.com and Executive Director of the Pro EFT Institute™. She's been using Pro EFT™ as a student and coach since 2008 and is a Board Certified Pro EFT™ Practitioner and Trainer.
Comments about Lindsay and her courses: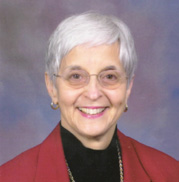 Lindsay Kenny has earned the honor of being an EFT Master. However, she is a master in many other ways. She is a master teacher, coach, mentor and human being. To know her is an honor and a privilege. She is a package of intellect, knowledge, compassion, wisdom, experience, creativity, humor, spontaneity and intuition that is exquisitely rare.
She brings all of these to her coaching sessions with her clients who experience outstanding results. She utilizes all of her talents as a teacher as well, helping practitioners to excel. To not have been the recipient of her coaching or teaching is a lost opportunity indeed. She is a gift to the world and to EFT.
Thelma Jones MD, FACP

Lindsay teaches the most in-depth skills in working with psychological reversal and complex issues of any trainer that I've experienced. I cannot recommend her workshops highly enough. Lindsay's Level 2 and 3 are invaluable and not to be missed or underestimated. My confidence is at an all time high, and I really feel that there is no issue that I cannot tackle.
Dr. Eric Robins, MD

After careful research, I sought the best EFT training and teachers, and traveled to California to learn from EFT Master Lindsay Kenny. ...I was deeply impressed with Lindsay's innovative use of EFT, which she has developed into Pro EFT. It offers structured, simplified processes; essentially a blueprint to work with a variety of issues, simple to complex, to yield the most positive results efficiently. Pro EFT works beautifully with my goal oriented focus and my desire for clients to experience results, quickly.
Meena Ramaswami, Psychologist and certified Pro EFT Practitioner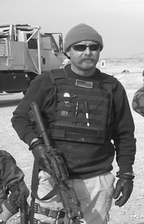 Hello Lindsay, I would like to say a special thanks to you. You are an amazing person. You do so much for everyone. It was an incredible experience being in the course and it's something I will never forget. I have learned so much about myself. This is without a doubt the most outstanding event in EFT training. The guidance you have given us will be the Apex of our training. Thanks so much.
Special Forces Trainer, Ray W